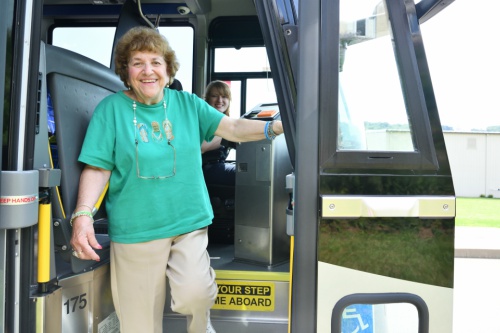 Senior Citizens, ages 65 and older, ride for free when using their PA State Senior Citizen Pass. This pass is valid all day. Everyday.
Seniors must present proof of age when applying for the pass. Documents accepted are:
Photo Motor Vehicle Operator's License
PA Identification Card
PACE Identification Card
Birth Certificate
Baptismal Certificate, with Church's name and address
Armed Forces Discharge/Separation Papers with separation date
Statement of age from US Social Security Administration
For your convenience and ease of use, all our buses are equipped with hand rails to assist you in entering and exiting the bus. Stop by the terminal to sign up for a Senior Citizens Transit Pass.
Remember: Your PA State Senior Transit Pass never expires. If you move, please contact the BTA terminal or office to update your information.